Check Point Security Management Blades

The industry's first flexible, extensible security architecture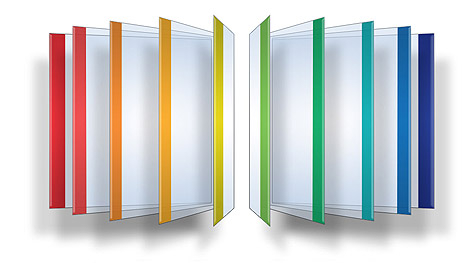 Sorry, this product is no longer available, Please, contact us for a replacement product!
Software Blade Architecture Overview:
Why Software Blade architecture?
Security environments become more complex as companies of all sizes defend themselves against new and varied threats. With these new threats come new security solutions, new vendors, costly new hardware, and increasing complexity. As IT comes under increasing pressure to do more with existing hardware and human resources, this approach becomes increasingly unacceptable.
Check Point's Software Blade architecture offers a better way, enabling organizations to efficiently tailor targeted managed solutions that meet targeted business security needs. All solutions are centrally managed through a single console that reduces complexity and operational overhead. And as new threats emerge, Check Point's Software blade architecture quickly and flexibly expands services as needed without the addition of new hardware or management complexity.
The Check Point Software Blade architecture is the first and only security architecture that delivers total, flexible and manageable security to companies of any size. With this unprecedented capability, Check Point Software Blades deliver lower cost of ownership and cost-efficient protection that meet any network security or endpoint security need, today and in the future.
What is a software blade?
A software blade is a logical security building block that is independent, modular and centrally managed. Software Blades can be quickly enabled and configured into a solution based on specific business needs. And as needs evolve, additional blades can be quickly activated to extend security to an existing configuration within the same hardware foundation.
Key Benefits of the Check Point Software Blade Architecture
Flexibility – Provides the right level of protection at the right level of investment
Manageability – Enables fast deployment of security services. Increases productivity through centralized blade management.
Total Security – Provides the right level of security, at all enforcement points, and at all layers of the network
Lower TCO - Protects investment through consolidation and use of existing hardware infrastructure
Guaranteed performance – Enables provisioning of resources that guarantee service levels
How are Check Point Software Blades deployed?
Software Blades can be deployed on Check Point UTM-1 and Power-1 security appliances, open servers, within virtualized environments, and on endpoints. New blades can be added simply by enabling their functionality in software; no additional hardware, firmware or drivers are necessary. This enables organizations to deploy security dynamically, as needed, with lower total cost of deployment.