CloudGuard SaaS

Securing SaaS Applications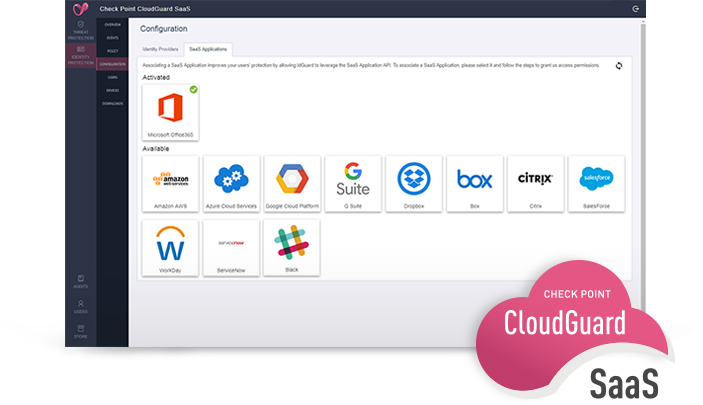 Cloud services optimize business operations but are breached daily. Check Point's CloudGuard SaaS is the only security solution that prevents attacks on SaaS applications.

Zero-Day Threat Protection
Prevent threats from getting into SaaS applications, and block phishing emails for Office365 and Gmail

Identity Protection
Block access of unauthorized users and compromised devices with ID-Guard™ technology

Data Protection
Block sharing of sensitive data like emails and files, and detect and control shadow IT within the organization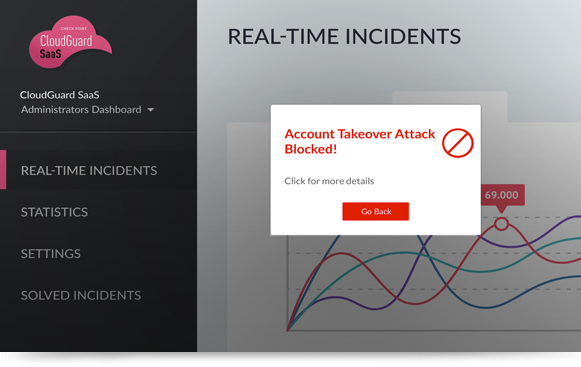 Prevent the Takeover of Employee SaaS Accounts
Eliminate the biggest threat to SaaS applications usage.
90% of SaaS breaches are caused by hacking
50% of the breaches are through account takeover
CloudGuard SaaS uses a unique ID-GuardTM technology to identify illegitimate user access and prevent unauthorized users from accessing your SaaS app, on mobile devices and PCs.
Secure Any App, Any Device, Anywhere
CloudGuard SaaS enables consistent policies between mobile, PCs and even gateways, and a unified security monitoring across the board. Powered by Check Point Infinity architecture, CloudGuard SaaS provides Gen V threat protection for SaaS applications, wherever they're accessed from, through a single pane of glass.
SaaS Security is One Click Away
CloudGuard SaaS allows you to protect a multitude of enterprise used SaaS applications within minutes.
Are you using other apps you would like to protect? Tell us which ones.