Check Point Advanced Networking & Clustering (ADNC) Software Blade

Ideal for high-end enterprise and datacenter environments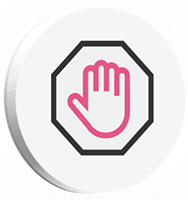 The Check Point Advanced Networking and Clustering Software Blade simplifies network security deployment and management within complex and highly utilized networks, while maximizing network performance and security in multi-Gbps environments. This combination is ideal for high-end enterprise and datacenter environments where performance and availability are critical.
Check Point Products
Check Point Security Gateway Blades
Advanced Networking & Clustering (ADNC) Blade
*The purchase of a Security Gateway container is required per user
#CPSB-ADNC
List Price:
$1,790.00
Our Price: $1,486.95
Click here to jump to more pricing!
Benefits:
Advanced networking features for maximum performance and availability
ISP redundancy for reliability and fault-tolerance
QoS prioritization guarantees bandwidth and controls latency
Application load balancing manages server workloads during high volume traffic
Advanced technologies provide maximum network security and performance
SecureXL accelerates multiple intensive security operations
CoreXL multicore acceleration increases deep inspection throughput
ClusterXL provides high availability and load sharing for business continuity
Integrated into Check Point Software Blade Architecture™
Fully integrated with existing Check Point security policy management products
Activate advanced networking and clustering on any Check Point security gateway
Saves time and reduces costs by leveraging existing security infrastructure  
Pricing Notes:
Pricing and product availability subject to change without notice.
Check Point Products
Check Point Security Gateway Blades
Advanced Networking & Clustering (ADNC) Blade
*The purchase of a Security Gateway container is required per user
#CPSB-ADNC
List Price:
$1,790.00
Our Price: $1,486.95
Check Point Security Gateway Blades for High Availability
Advanced Networking & Clustering (ADNC) Blade for High Availability
*The purchase of a Security Gateway container is required per user
#CPSB-ADNC-HA
List Price:
$1,430.00
Our Price: $1,187.90