CloudGuard IaaS

Any Cloud, Any App, Unmatched Security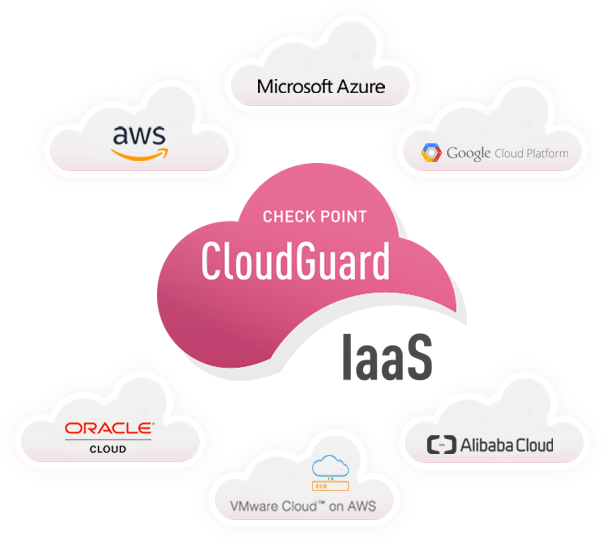 Public IaaS Security
Adopting public cloud infrastructure means security is now shared between you and your cloud provider. Check Point CloudGuard delivers automated and elastic security to keep assets and data protected while staying aligned to the dynamic needs of public cloud environments.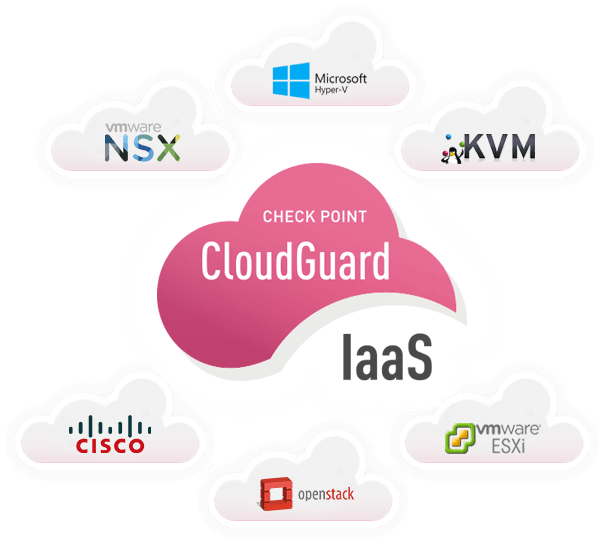 Private IaaS Security
Datacenter virtualization increases the risk of lateral spread of threats. Check Point CloudGuard delivers dynamic security within virtual datacenters to prevent the lateral spread of threats while consolidating visibility and management across physical and virtual networks.
Securing Hybrid Clouds and SDDC
Download the whitepaper and watch our webinar replay with Enterprise Strategy Group (ESG) analyst Jon Oltsik to learn:
Challenges organizations face when moving assets and data to the cloud
Security best-practices for protecting cloud-based networks
How Check Point seamlessly extends advanced and agile security to protect cloud environments
Securing Your Cloud
Watch our on-demand webinar to learn about:
The current climate of cloud challenges and risks
Anatomy of cloud attacks and how they could have been prevented
Overview of Check Point CloudGuard IaaS (formerly vSEC), customer use cases and success