Cloud Security

Any Cloud, Any App, Unmatched Security
Complete Threat Prevention Security for Enterprise Clouds
Cloud adoption continues to skyrocket, yet so are attacks targeting cloud services. What's more, traditional security approaches don't fit with the dynamic nature of the cloud, leaving businesses exposed to a whole host of new threats. Check Point© CloudGuard™, powered by the Infinity Architecture, is a comprehensive suite of products that deliver proactive protections for cloud data, workloads, networks and applications.
The comprehensive portfolio seamlessly integrates with the largest number of cloud infrastructures and applications to instantly and easily keep all your cloud services protected against even the most sophisticated Gen V (5th generation) cyberattacks. CloudGuard supports a single-click and agile deployment model aligned with the dynamic nature of cloud services, making expanding your cloud services a breeze.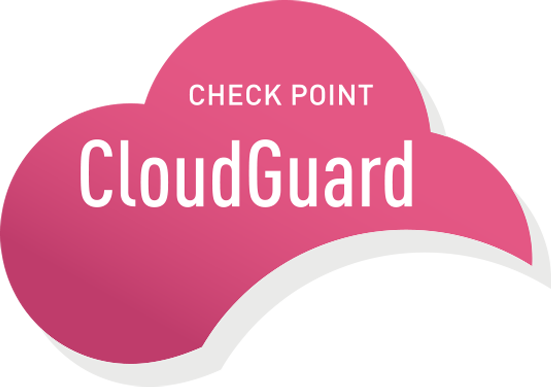 Unmatched Threat Prevention Security
Leveraging the Check Point Infinity Architecture, CloudGuard delivers shared intelligence and advanced threat prevention security to protect all customer cloud services against the latest generation of sophisticated cyberattacks
Comprehensive Cloud Security Portfolio
CloudGuard supports the broadest range of cloud infrastructures and applications giving customers the freedom to adopt a cloud strategy aligned to their exact needs without sacrificing security

Security as Dynamic as Your Cloud
CloudGuard supports context sharing for dynamic policy updates as well as auto-provisioning, auto-scaling and one-click deployments to keep security aligned to the dynamic and agile nature of cloud-based services


Migrating your Datacenter to AWS with Automated Security
Watch this on-demand CloudGuard IaaS webinar to learn:
How to build unified, adaptive and automated security across multiple cloud deployments
Real-world customer use case and deployment examples
Live demo of Check Point CloudGuard IaaS for AWS
Check Point CloudGuard provides unified cloud native security for all your assets and workloads, giving you the confidence to automate security, prevent threats, and manage posture – everywhere – across your multi-cloud environment.