Check Point 10420 DDoS Protector Appliance

Stop Denial of Service attacks in seconds with customized, multilayered protection that blocks a wide range of attacks.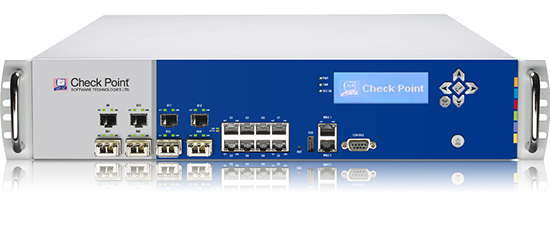 Sorry, this product is no longer available, Please, contact us for a replacement product!
Overview:
In today's threat landscape, "Denial of Service (DoS)" attacks are increasing in number, speed and complexity. Denial of Service and Distributed Denial of Service (DDoS) attacks are relatively easy to carry out, and can cause serious damage to companies who rely on web services to operate. Multiple (more than 50) DDoS attack "toolkits" are readily available on the Internet, and an increasing number of attacks are initiated in over 230 countries. DDoS attacks are often profit-driven: in 2011, cyber criminals earned a whopping $12.5 billion dollars. 2012 shows an alarming surge of DDoS threats to the financial services industry. However hacktivisim and political motivations are fast becoming the most popular forum to launch Denial of Service attacks. Anonymous successfully spearheaded numerous attack campaigns against individuals, organizations, governments and countries in retaliation for actions or statements they didn't agree with.
Many DDoS solutions are deployed by an Internet Service Provider, offering generic protections against network layer attacks. However today's DDoS attacks have become more sophisticated, launching multiple attacks at networks and applications. Successful DDoS solutions will offer companies the ability to customize their protections to meet changing security needs, fast response time during an attack, and a choice of deployment options.
Overview
Check Point's new DDoS Protector keeps businesses running with multi-layered, customizable protections and 12Gbps performance that automatically defends against network flood and application layer attacks for fast response time against today's sophisticated denial of service attacks. DDoS Protector appliances offer flexible deployment options to easily protect any size business, and integrated security management for real-time traffic analysis and threat management intelligence for advanced protection against DDoS attacks. Check Point also provides dedicated 24/7 support and resources to ensure up-to-the-minute protections.
Key Features
Protects against known and unknown DDoS attacks
Defends against both network and application attacks
Flexible filter engines detect and prevent malicious exploits
Protects against HTTP attacks
Protects against bandwidth flood attacks
Fast, customized signature creation keeps businesses running
Key Benefits
Protection against evolving DDoS attacks to minimize business impacts
Advanced techniques help maintain web services during an attack
Turn-key appliance works right out of the box
Integrated with Check Point security management for greater visibility and control
High-performing DDoS solution with 14Gbps capacity and 12Gpbs throughput
Multi-layered protection blocks multiple attack types
Customized protections fit different business sizes and security needs
Flexible deployment options include on-site installation or through your ISP
Features:
Multi-Layered Protections
Network and Traffic Flood Protections
Protection against DDoS attacks aimed at networks using:
Behavioral DoS—Protects against TCP, UDP, ICMP, IGMP and Fragment DDoS attacks with adaptive behavioral based detection.
DoS Shield—Protects against known DDoS attack tools with pre-defined an customized filters to block rate-limits per pattern.
Syn Protection—Blocks SYN-spoofed DoS with SYN rate thresholds per protected servers.
Black List—Blocks generic attacks with L3 and L4 sourcedestination classifications and expiration rules.
Connection Rate Limit—Blocks generic, non-supported protocols (non DNS, HTTP) and application level flood attacks with rate-based thresholds.
Application Based Dos/Ddos Protections
Protects against more complex DDoS attacks that misuse application resources with:
SYN Protection with Web Challenge—Protects against HTTP connection-based DoS attacks with SYN rate threshold per protected server.
Behavioral DNS Protections—Block DNS query DoS attacks with DNS adaptive behavioral based detection using DNS footprint blocking rate limits and DNS challenge and response.
Behavioral HTTP Protections (The "HTTP Mitigator")—Blocks HTTP connection-based DoS attacks and upstream HTTP bandwidth attacks with server-based HTTP adaptive behavioral detection, HTTP footprint with web challenge response, 302 redirect and JS challenge actions.
Directed Application Dos/DDoS Protections
Repels Dos and DDoS attacks that require special filtering criteria. Flexible filtering definitions search for specific content patterns in each packet. Enables the ability to analyze and block ongoing attacks by defining on-the-fly protections.
Management
DDoS Appliances are integrated with Check Point Security Management, including:
SmartEvent

Unified security event and analysis solution that delivers real-time threat management information to instantly stop threats and block attacks with on-the-fly protections. Move from business view to forensics in just three clicks.

SmartLog

Advanced log analyzer that delivers proactive security intelligence with split-second search results from any log field for instant visibility into billions of log records over multiple time periods and domains.

SmartView Tracker

Comprehensive auditing solution to troubleshoot system and security issues, gather information for legal or audit purposes, and generate reports to analyze network traffic patterns. In the case of an attack or other suspicious network activity, use SmartView Tracker to temporarily or permanently terminate connections from specific IP addresses.
Alerting
SNMP V1, 2C and 3, Log File, Syslog, Email
Configuration
SNMP, V1, 2C, 3, HTTP, HTTPS, SSH, Telnet, SOAP, API, Console (user selectable).
Time Synchronization
Based on Network Time Protocol (NTP).
Export Real-Time Signature Information
Northbound XML interface exports behavioral parameters.
Technical Specifications:
Model
506
1006
2006
4412
8412
12412
10420
20420
30420
40420
Network Grade
Enterprise
Datacenter
Carrier
Performance1
Capacity 2
500Mbps
1Gbps
2Gbps
4Gbps
8Gbps
14Gbps
10Gbps
20Gbps
30Gbps
40Gbps
Throughput 3
500Mbps
1Gbps
2Gbps
4Gbps 
8Gbps
12Gbps
10Gbps
20Gbps
30Gbps
40Gbps
Max Concurrent Sessions
2,000,000
4,000,000
6,000,000
Max DDoS Flood Attack Prevention Rate (pps)
1,000,000
10,000,000
25,000,000
Latency
< 60 microseconds
Real Time Signatures
Detect and protect in less than 18 seconds
Inspection Ports
10/100/1000 Copper Ethernet
4
4
4
8
8
8
-
-
-
-
Gigabit Ethernet (SFP)
2
2
2
4
4
4
-
-
-
-
10 Gigabit Ethernet (XFP)
-
-
-
4
4
4
-
-
-
-
1 / 10 Gigabit Ethernet (SFP+)
-
-
-
-
-
-
20
20
20
20
40 Gigabit Ethernet (QSFP+)
-
-
-
-
-
-
4
4
4
4
Management Ports
10/100/1000 Copper Ethernet
2
2
2
2
2
2
2
2
2
2
RS-232
1
1
1
1
1
1
1
1
1
1
Operation Mode
Network Operation
Transparent L2 Forwarding
Deployment Modes
In-line; SPAN Port Monitoring; Copy Port Monitoring; local out-of-path; Out-of-path mitigation (scrubbing center solution)
Tunneling Protocol Support
VLAN Tagging, L2TP, MPLS, GRE, GTP
IPv6
Support IPv6 networks and block IPv6 attacks
Policy Action
Block & Report, Report Only
Block Actions
Drop packet, reset (source, destination, both), suspend (source, src port, destination, dest port or any combination), Challenge-Response for HTTP and DNS attacks
High Availability
Fail-open/fail-close
Internal fail-open/fail-close for copper ports; internal fail-close for SFP ports; optional fail-open for SFP ports 4
Internal fail-open/fail-close for copper ports; internal fail-close for SFP and XFP ports; optional fail-open for SFP and XFP ports 5
internal fail-close for SFP+ and QSFP+ ports; optional fail-open for SFP+ and QSFP+ ports 5
Clustering
Active-Passive Cluster
Power
Dual Power Supply
Optional
Yes - Hot Swappable
Advanced internal overload mechanism
Yes
Power Consumption
177W,
(Dual PS option 147W)
476W
634W
Heat Dissipation
604 BTU/h,
(Dual PS option 501 BTU/h)
1623 BTU/h
2162 BTU/h
Auto-Ranging
100V-120V/200V-240V AC 47-63Hz or -38 to -72VDC
Physical
Dimensions (WxDxH)
424mm x 457mm x 44mm
424mm x 600mm x 88mm
426mm x 537mm x 88mm
Weight
15.9 lb / 7.2 kg,
(Dual PS option 19.2 lb / 8.7 kg)
39.0 lb / 18.0 kg
33.2 lb / 15.1 kg
Operating Temperature
5 - 55 C
Humidity (non-condensing)
5% to 95%
Certifications
Safety Certifications
EN 60950-1:2006, CB - IEC 60950-1, cTUVus
EN, UL, CSA, IEC #60950-1
EN 60950-1:2006, CB -
IEC 60950-1, CCC, cTUVus

EMC
EN 55022, EN 55024, FCC Part 15B Class A
EN 55022, EN 55024, FCC Part 15B Class A
EN 55022, EN 55024,
EN 61000-3-2, EN 61000-3-3
A
Other Certifications
CE, FCC, VCCI, CB, TUV, UL/cUL, CCC, C-Tick, RoHS
CE, FCC, VCCI, CB, TUV, UL/cUL, CCC, C-Tick, RoHS
IEC 61000 4-2 to 4-6 ,
IEC 61000
4-8 & IEC 61000-4-11,
FCC Part 15B
Class A, ICES-003, VCCI,
C-Tick RoHS 6 Compliant

1  Actual performance figures may change per network configuration, traffic type, etc.
2 Capacity is measured as maximum traffic forwarding when no security profiles are configured.
3 Throughput is measured with behavioral IPS protections and signature IPS protections using eCommerce protection profile.
4 External fiber fail-open switch with SFP ports is available at additional cost.
5 External fiber fail-open switches with SFP, XFP SFP+ or QSFP+ ports are available at additional cost.