Check Point 2006 DDoS Protector Appliance

Stop Denial of Service attacks in seconds with customized, multilayered protection that blocks a wide range of attacks.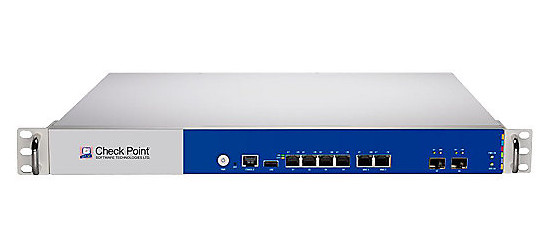 Sorry, this product is no longer available, Please, contact us for a replacement product!
Overview:
In today's threat landscape, "Denial of Service (DoS)" attacks are increasing in number, speed and complexity. Denial of Service and Distributed Denial of Service (DDoS) attacks are relatively easy to carry out, and can cause serious damage to companies who rely on web services to operate. Multiple (more than 50) DDoS attack "toolkits" are readily available on the Internet, and an increasing number of attacks are initiated in over 230 countries. DDoS attacks are often profit-driven: in 2011, cyber criminals earned a whopping $12.5 billion dollars. 2012 shows an alarming surge of DDoS threats to the financial services industry. However hacktivisim and political motivations are fast becoming the most popular forum to launch Denial of Service attacks. Anonymous successfully spearheaded numerous attack campaigns against individuals, organizations, governments and countries in retaliation for actions or statements they didn't agree with.
Many DDoS solutions are deployed by an Internet Service Provider, offering generic protections against network layer attacks. However today's DDoS attacks have become more sophisticated, launching multiple attacks at networks and applications. Successful DDoS solutions will offer companies the ability to customize their protections to meet changing security needs, fast response time during an attack, and a choice of deployment options.
Overview
Check Point's new DDoS Protector keeps businesses running with multi-layered, customizable protections and 12Gbps performance that automatically defends against network flood and application layer attacks for fast response time against today's sophisticated denial of service attacks. DDoS Protector appliances offer flexible deployment options to easily protect any size business, and integrated security management for real-time traffic analysis and threat management intelligence for advanced protection against DDoS attacks. Check Point also provides dedicated 24/7 support and resources to ensure up-to-the-minute protections.
Key Features
Protects against known and unknown DDoS attacks
Defends against both network and application attacks
Flexible filter engines detect and prevent malicious exploits
Protects against HTTP attacks
Protects against bandwidth flood attacks
Fast, customized signature creation keeps businesses running
Key Benefits
Protection against evolving DDoS attacks to minimize business impacts
Advanced techniques help maintain web services during an attack
Turn-key appliance works right out of the box
Integrated with Check Point security management for greater visibility and control
High-performing DDoS solution with 14Gbps capacity and 12Gpbs throughput
Multi-layered protection blocks multiple attack types
Customized protections fit different business sizes and security needs
Flexible deployment options include on-site installation or through your ISP