Check Point Data Loss Prevention Software Blade

Combines technology and processes to revolutionize Data Loss Prevention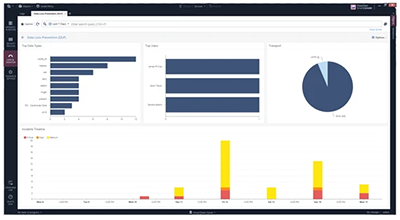 Check Point Data Loss Prevention (DLP) pre-emptively protects your business from unintentional loss of valuable and sensitive information.
Monitor data movement and empower your employees to work with confidence, while staying compliant with regulations and industry standards.
Check Point Products
Check Point Data Loss Prevention (DLP) Blade - for small-size appliances
Data Loss Prevention (DLP) Blade for 1 year - for small-size appliances
#CPSB-DLP-S-1Y
Our Price: $3,370.00
Data Loss Prevention (DLP) Blade for 1 year - for medium-size appliances
#CPSB-DLP-M-1Y
Our Price: $7,410.00
Data Loss Prevention (DLP) Blade for 1 year - for high-end appliances
#CPSB-DLP-L-1Y
Our Price: $11,240.00
Data Loss Prevention (DLP) Blade for 1 year - for ultra high-end appliances
#CPSB-DLP-XL-1Y
Our Price: $13,480.00
Click here to jump to more pricing!
Overview:
Check Point Data Loss Prevention (DLP) Software BladeTM combines technology and processes to revolutionize DLP, helping businesses to preemptively protect sensitive information from unintentional loss, educating users on proper data handling policies and empowering them to remediate incidents in real-time.
Check Point revolutionizes DLP by combining technology and processes to move businesses from passive detection to active Data Loss Prevention. Innovative MultiSpect™ data classification combines user, content and process information to make accurate decisions, while UserCheck™ technology empowers users to remediate incidents in real time. Check Point's self-educating network-based DLP solution frees IT/security personnel from incident handling and educates users on proper data handling policies—protecting sensitive corporate information from both intentional and unintentional loss.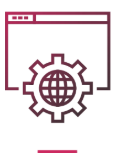 Track Data Movement
Tracks and controls any type or format of sensitive information in motion, such as e-mail, web browsing and file sharing services.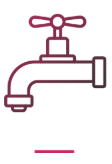 Pre-emptive Data Loss Prevention
Educates and alerts end-users on proper data handling without involving IT/security teams, and allows for real-time user remediation.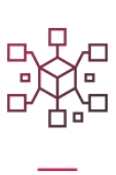 Easy to Deploy and Manage
Centrally managed across your entire IT infrastructure from a single console. Leverages out-of-the-box best practice policies.
Insights
In today's world of increasing data loss events, organizations have little choice but to take action to protect sensitive data. Confidential employee and customer data, legal documents, and intellectual property are being exposed. Organizations are challenged with effectively addressing this without impeding employee productivity or overloading IT staff. Technology is evolving, but ultimately ineffective in understanding user intentions. Even more difficult is trying to protect sensitive data without the long deployments, painful administration and high costs often associated with traditional DLP products.
Benefits:
Pre-emptive data loss prevention for critical business information
UserCheck technology allows for real-time user remediation
MultiSpect combines users, content and process for unrivaled accuracy
Educates and alerts users without involving IT/security personnel
Inspect and control sensitive emails both leaving the organization and between departments
Easy DLP deployment and simplified management
Centralized management of security policy via a single console
Pre-configured policies allow for immediate data loss prevention
Broadest support for file formats and data types
Integrated into Check Point Software Blade Architecture
Activate DLP on any Check Point security gateway
Powerful and highly scalable dedicated DLP-1 appliances also available
Features:
Check Point UserCheck
Check Point UserCheck empowers users to remediate incidents in real time. This innovative technology alerts users of suspected breaches, allowing for instant remediation, and allows quick authorization of legitimate communications.
UserCheck empowers users to self-administer incident handling, with options to send, discard or review the issue, improving security by raising awareness of data use policies. Real-time notification based either on a pop-up from a thin agent or via a dedicated email sent to end user (no need to install agent). Organizations benefit in several ways:
Full prevention—enables a practical move from detection to prevention
Self-educating system—doesn't require IT / security personnel in incident handling while educating the users on proper data sharing policies
Check Point Multispect
Check Point's innovative multispect data classification engine combines users, content and process into accurate decisions. Check Point DLP delivers exceptionally high accuracy in identifying sensitive data including personally identifiable information (PII), compliance-related data (HIPAA, SOX, PCI data, etc.), and confidential business data. This is achieved through the MultispectTM technology, a strong 3-tier inspection engine:
In addition, an open scripting language is available for creating custom data types. This unique flexibility provides virtually unlimited support for protecting sensitive data.
Fingerprint Sensitive Files
DLP scans file repositories of sensitive files and match when a file from this repository (or part of it) leaves the organization. With files matching, sensitive files are prevented from leaving the organization.
Network-Wide Protection Coverage
Check Point's DLP solution is based on an in-line network-based Software Blade which runs on any existing Check Point gateway. The Check Point DLP Software Blade is an advanced data loss prevention solution for data transmitted over networks with wide coverage of traffic transport types (SMTP, HTTP, HTTPS, TLS, FTP) with deep application awareness protecting data in-motion. DLP policies are created to define what to prevent and how to prevent, per policy, per network segment, per gateway and per user-group.
Complete Data Security Solution
The DLP Software Blade is part of a complete data security solution to secure data at rest, data in use and data in transit. Most corporate laptops and PCs store proprietary data on their hard drives, and many users regularly work outside of a secure corporate environment. A data breach from a lost, stolen or compromised laptop can result in costly fines, lawsuits and lost revenue. Our Endpoint Full Disk Encryption secures the entire hard drive. Endpoint Media Encryption and Port Control secure removable media. Capsule Docs enables organizations to seamlessly protect documents, ensuring access for authorized users only. Remote Access VPN provides secure access to corporate resources when traveling or working remotely. Finally, ensure your data security policy meets regulatory requirements with our Compliance Software Blade.
Central Policy Management
The DLP blade is managed centrally with Check Point Security Management™ through a user-friendly interface. Centralized management offers unmatched leverage and control of security policies, and enables organizations to use a single repository for user and group definitions, network objects, access rights, and security policies across their entire security infrastructure. Unified access policies are enforced automatically throughout the distributed environment, empowering them to securely provision access from anywhere.
Selection of data type(s) and user group(s)—also using Active Directory
Enable exceptions—allowed users
Traffic direction—enforce on outbound or inter-departmental traffic
Pre-defined policies and content data types
Incremental exposure of specific policies per different user groups
Integrated Logging and Event correlation
Customization of internal quarantine
Granular protection control—easy-to-use protection profiles allow administrators to define signature and protection activation
Rules that match the security needs of your network assets
Predefined default and recommended profiles—provide immediate and easy use out-of-the-box with profiles tuned to optimize security or performance
Event Management
Separating the needle from the haystack, SmartEvent for DLP allows you to monitor and report only what is important. Event management includes the following features and options:
Real-time and history graphing and reporting of DLP events
Easy incident correlation
Graphical incident timeline
Easily configured custom views
Event / incident management workflow
Rapid and Flexible Deployment
Organizations of any size can be protected from day one with pre-configured templates. A wide range of built-in policies and rules are included for common requirements, including regulatory compliance, intellectual property, and acceptable use.
The Check Point DLP Software Blade can be installed on any Check Point Security Gateway (based on Check Point appliances or open server platforms). Deploy easily and rapidly on existing Check Point Security Gateways saving time and reducing costs by leveraging existing security infrastructure.
Specifications:
Software Specifications
The DLP Software Blade is a software solution based on the Software Blade architecture. For deployment on open servers, it is tested for compatibility with a wide variety of currently shipping and pre-release hardware platforms.
Inspection

Inspection Options

Over 600 pre-defined data content types
Pattern, keyword matching and dictionaries
Multi-parameter data classification and correlation
Advanced inspection based on structured content
Similarity to commonly-used templates
File attribute-based matching
Use open scripting language to tailor and create specific data types

File Types
Inspection of content for more than 800 file types 
Protocols
HTTP, HTTPS, TLS, SMTP, FTP
Supported Regulations
PCI-DSS, HIPAA, PII and more 

Non-regulated Data Types

Intellectual property data
Financial and legal terms
National ID numbers
International Bank Account Number (IBAN) and more

Multi-language Support
Detection of content in multiple languages, including single and double-byte fonts (UTF-8) 
File repository scans
Scan data in shared directories
Dormument watermarks
Add visible or invisible watermarks to business documents
Enforcement
Types

Ask User (self prevent with UserCheck) – places message in quarantine, send notification to end user, request self-remediation.
Prevent – block message from being sent and notify the end-user.  Detect – log events.

UserCheck

Enabled and customized per policy with individual editable notification to end-user (multi-language)
Self learning – prevents recurring incident management within same mail threat
Two notification methods – email reply (no need for agent installation), or system tray pop-up (requires thin agent installation)

Enforcement Features

Policy exceptions per user, user group, network, protocol, or data type
Send notification of potential breaches to owner of data asset (e.g. CFO for financial documents)
Log all incidents – with option to correlate events and audit incidents

View Incident

Granular administrator permissions provide control over who can see DLP data
Sensitive data in DLP event logs can be masked (e.g. only the last four digits of credit card numbers are shown)
An audit log is created each time a captured message is viewed

Log All Emails

All outgoing emails (including non-incidents) are logged for sender, recipients and subject

Policy Management
Central Management

Integrated with SmartCenter Dashboard
Simple and intuitive policy creation
Easy data content type creation
Powerful data content type categorization and search options

Event Management

Additional integrated functionality within SmartEvent
Log reporting and real-time timeline monitoring
Pie-chart with violation distributions per user or per network 

Deployment
Installation Options

Software Blade running on Check Point security gateways
On dedicated appliance

Network Deployment Options

Inline connectivity
Connect to layer 2 mirrored port/SPAN port

Installation Wizard

Simple wizard that assists in first stage operation of the DLP blade including connectivity to Active Directory and different initial required configurations
Pricing Notes:
Pricing and product availability subject to change without notice.
Check Point Products
Check Point Data Loss Prevention (DLP) Blade - for small-size appliances
Data Loss Prevention (DLP) Blade for 1 year - for small-size appliances
#CPSB-DLP-S-1Y
Our Price: $3,370.00
Data Loss Prevention (DLP) Blade for 1 year - for medium-size appliances
#CPSB-DLP-M-1Y
Our Price: $7,410.00
Data Loss Prevention (DLP) Blade for 1 year - for high-end appliances
#CPSB-DLP-L-1Y
Our Price: $11,240.00
Data Loss Prevention (DLP) Blade for 1 year - for ultra high-end appliances
#CPSB-DLP-XL-1Y
Our Price: $13,480.00
Data Loss Prevention (DLP) Blade for 2 years - for small-size appliances
#CPSB-DLP-S-2Y
Our Price: $6,740.00
Data Loss Prevention (DLP) Blade for 3 years - for small-size appliances
#CPSB-DLP-S-3Y
Our Price: $10,110.00
Check Point Data Loss Prevention (DLP) Blade - for medium-size appliances
Data Loss Prevention (DLP) Blade for 2 years - for medium-size appliances
#CPSB-DLP-M-2Y
Our Price: $14,830.00
Data Loss Prevention (DLP) Blade for 3 years - for medium-size appliances
Check Point Data Loss Prevention (DLP) Blade - for high-end appliances
Data Loss Prevention (DLP) Blade for 2 years - for high-end appliances
Data Loss Prevention (DLP) Blade for 3 years - for high-end appliances
Check Point Data Loss Prevention (DLP) Blade - for ultra high-end appliances
Data Loss Prevention (DLP) Blade for 2 years - for ultra high-end appliances
Data Loss Prevention (DLP) Blade for 3 years - for ultra high-end appliances
Check Point Data Loss Prevention (DLP) Blade - for small-size appliances- HA
Data Loss Prevention (DLP) Blade for 1 year - for small-size appliances
#CPSB-DLP-S-1Y-HA
Our Price: $2,700.00
Data Loss Prevention (DLP) Blade for 2 years - for small-size appliances- HA
#CPSB-DLP-S-2Y-HA
Our Price: $5,400.00
Data Loss Prevention (DLP) Blade for 3 years - for small-size appliances- HA
#CPSB-DLP-S-3Y-HA
Our Price: $8,090.00
Check Point Data Loss Prevention (DLP) Blade - for medium-size appliances- HA
Data Loss Prevention (DLP) Blade for 1 year - for medium-size appliances- HA
#CPSB-DLP-M-1Y-HA
Our Price: $5,930.00
Data Loss Prevention (DLP) Blade for 2 years - for medium-size appliances- HA
#CPSB-DLP-M-2Y-HA
Our Price: $11,870.00
Data Loss Prevention (DLP) Blade for 3 years - for medium-size appliances- HA
Check Point Data Loss Prevention (DLP) Blade for 1 year - for high-end appliances- HA
Data Loss Prevention (DLP) Blade for 1 year - for high-end appliances- HA
#CPSB-DLP-L-1Y-HA
Our Price: $8,990.00
Data Loss Prevention (DLP) Blade for 2 years - for high-end appliances- HA
Data Loss Prevention (DLP) Blade for 3 years - for high-end appliances- HA
Check Point Data Loss Prevention (DLP) Blade for 1 year - for ultra high-end appliances- HA
Data Loss Prevention (DLP) Blade for 1 year - for ultra high-end appliances- HA
#CPSB-DLP-XL-1Y-HA
Our Price: $10,780.00
Data Loss Prevention (DLP) Blade for 2 years - for ultra high-end appliances- HA
Data Loss Prevention (DLP) Blade for 3 years - for ultra high-end appliances- HA