Check Point SandBlast Agent for Browsers

The Power to Protect.The Insight to Understand.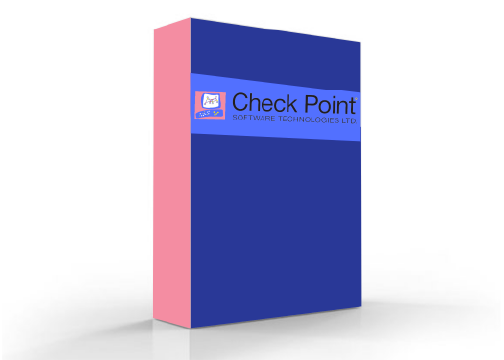 Sorry, this product is no longer available, Please, contact us for a replacement product!
Overview:
Product Benefits
Simple, non - intrusive solution with intuitive user interface
Proactively blocks new and unknown malware from reaching endpoints
Maintains business productivity by promptly providing safe versions of downloaded files to users
Protects user credentials by stopping phishing attacks in real - time
Delivers a comprehensive view of attack history prior to discovery
Drives full understanding of root cause, malware entry points, and scope of damage
Accelerates response time and reduces chance of reinfection
Product Features
Defends against multiple attack vectors, including web downloads, external storage devices, lateral movement, or encrypted content
Threat Extraction reconstructs incoming files using only safe elements
Identifies and contains infected hosts to li mit damages and malware spread
Uses dynamic analysis and heuristics to block deceptive phishing sites
Automatically builds actionable forensics reports with key information
Keeps credentials safe by alerting when users attempt to utilize corporate passwords on external sites
Insights
The rise of breaches caused by sophisticated social engineering and web - based malware attacks have made web browsers a prevalent entry point for threats through endpoint devices. Malware may be hidden in web - downloaded content or webmail attachments. Your employees may unknowingly become victims of phishing and social engineering attacks. Even the simple action of employees reusing corporate credentials and passwords for non - business web services can put your organization at risk. On the other hand , users demand real - time security protections that can support their need for unconstrained access to the internet with immediate delivery of business - critical files and emails.
Additionally , with more employees using corporate devices to work remotely , and as more contractors, and consultants bring their own systems into the enterprise , cybercriminals target weaknesses in traditional endpoint security to infiltrate and in fect these workers' systems. Once inside, hackers leverage lateral communications through the network to infect additional devices. As threats evolve, organizations must find ways to continuously detect , prevent, and respond quickly to attacks on the endpoint in order to limit damages.
So how can you keep your employees safe from these emerging threats while allowing them to work at the pace your business demands?
Solution
Check Point SandBlast Agent extends industry - leading network protections , including the advanced capabilities of SandBlast Zero - Day Protection to web browsers and endpoint devices. This ensures complete real - time coverage across threat vectors , letting your employees work safely no matter where they are without compromising on productivity. SandBlast Agent protects from threats delivered via web downloads, content copied from removable storage devices, links or attachments in email messages, lateral movement of data and malware between systems on a network segment and infections delivered via encrypted content.
Using Zero Phishing ™ technology , SandBlast Agent proactively blocks access to new and unknown deceptive sites on the web, as well as prevents the misuse of corporate passwords to safeguard user credentials.
SandBlast Agent captures forensics data with continuous collection of all relevant system events, and then provides actionable incident analysis to quickly understand the complete attack lifecycle. With visibility into the scope, damage , and attack vectors, incident response teams maximize productivity and minimize organizational exposure.