Check Point Smart-1 410 Appliance

Security Management Appliance

Sorry, this product is no longer available, please contact us for a replacement.
Click here to jump to more pricing!
Overview:
Check Point Smart-1 security management appliances consolidate security management in an all-in-one, single scalable appliance for full threat visibility and control across your entire infrastructure.
With our security management appliances, you can manage multiple security layers, providing superior policy efficiency and enabling you to manage security through a single pane of glass. Our security management appliances centrally correlate events across on premises networks, cloud networks, mobile and endpoint devices, providing full threat visibility.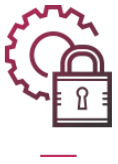 All-in-One Security Management
Industry leading Gold Standard platform for consolidated security management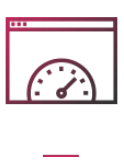 Full Threat Visibility
Enhanced security management through a single dashboard fully integrated with logging, monitoring and event analysis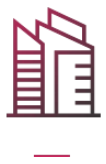 Enterprise-Ready Scalability
Check Point Security Management centrally manages thousands of security gateways
R80.x | SmartEvent | Compliance | Workflow | Multi-domain Management | Automation
Growing networks, disruptive technologies, and the proliferation of interconnected devices demand a new approach to managing security. Check Point Infinity architecture consolidates management of multiple security layers, providing superior policy efficiency and enabling you to manage security through a single pane of glass. The single management centrally correlates all types of events across all network environments, cloud services and mobile infrastructures.
The Smart-1 405, 410, 625, 5050, and 5150 dedicated appliances are optimized for performance and scalability with both HW and OS hardened from the core.
Smart-1 security management platforms double management capacity and boost performance, increasing security efficiency.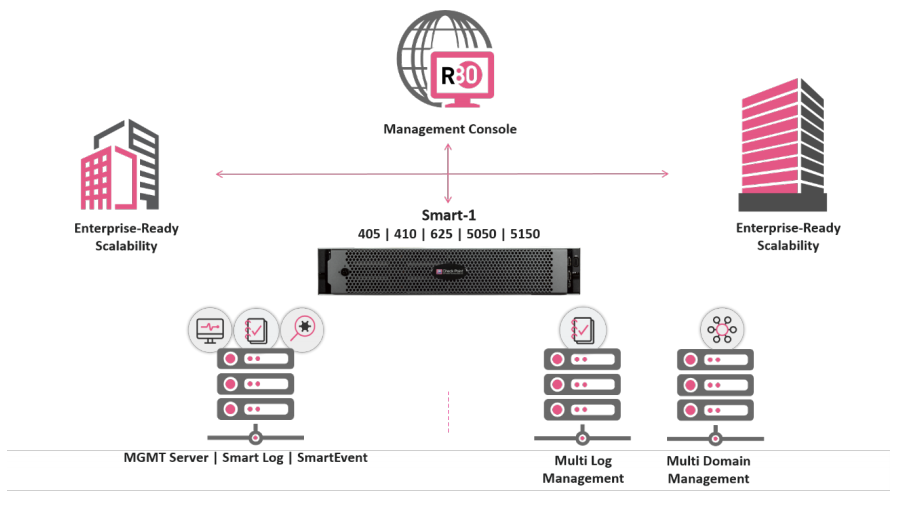 Features:
Unified Console to Manage Everything
With one console, security teams can manage all aspects of security from policy to threat prevention – across the entire organization – on both physical and virtual environments. Consolidated management means increased operational efficiency.
In addition to a unified console, you also now have a unified policy to manage everything from users to data to gateways. Access, controlled in one policy.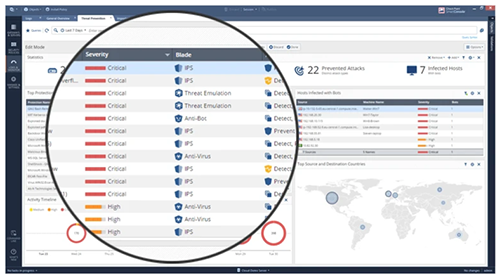 Real Time Integrated Threat Management
For deep forensic analysis, we've integrated logging, monitoring, events, governance and compliance. R80.x SmartConsole gives you full visibility and control across your network.
Multi-domain Management
Easily manage hundreds of private networks within the same infrastructure and create up to 200 domains based on geography, business unit or security function.
Reports & Compliance
Take control and monitor all your gateways in real time. Easily generate and schedule reports. Over 300 Security Best Practices, regulatory compliance checks.
Security Efficient Operations and APIs
Improve productivity with automation API that orchestrates workflows and aligns security with IT processes and systems.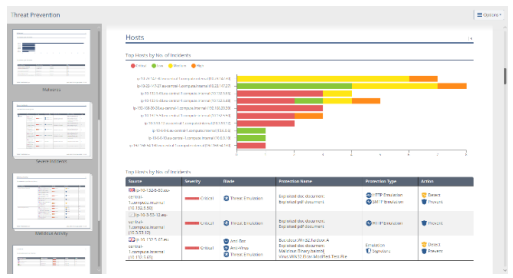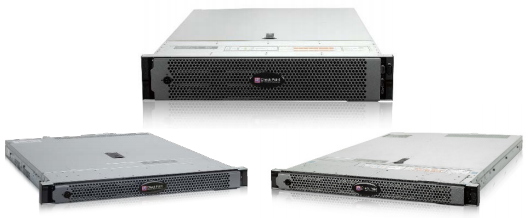 Modular and Scalable
Manage thousands of simultaneous sources, thousands of rules and millions of transactions with up to 8x the data storage and performance on a single machine.
Modular platform supporting up to 24 cores, 256GB RAM and 48TB of storage for any deployment environment.
Specifications:
Smart-1 Appliances
405
410
625
5050
5150
 
Enterprise Grade
Ultra High End
Capacity & Performance
Managed Gateways
5
10
25
501
150+1
Maximum Domains (Multi-Domain Management)
-
-
-
50
200
Peak Logs per Sec
40,000
45,000
60,000
80,0003
100,0003
Peak Indexed Logs per Sec
6,000/4002
10,000/6002
19,000/2,4002
27,0003/7,5002
40,0003/12,0002
Sustained Indexed Logs per Sec
3,000/2002
5,000/3002
10,000/1,2002
15,0003/3,7502
22,0003/6,0002
GB per Day of Logs
88/0.362
147/0.552
293/2.252
440/6.82
645/112
Hardware Specifications
Cores
4
4
6
16
24
Storage (HDD) Hot-Swappable
1x 1 TB
1x 2 TB
2x 4 TB
4x 4 TB
up to 12x 4TB
(default 6x 4TB)
RAID Type
-
-
1
5, 10
5, 6, 10, 50, 60
Memory (RAM) Default/Max
16 GB
32 GB
32/64 GB
64/128 GB
128/256 GB
Interfaces
Default Network Interfaces
5x Copper GbE
5x Copper GbE
4x Copper GbE
4x Copper GbE
4x Copper GbE
Extended Network Interfaces
-
-
Optional
Optional
Optional
Console Port
1x RJ45
1x RJ45
1x DB94
1x DB94
1x DB94
USB Ports
2
2
3
4
4
Physical
Enclosure
1U
1U
1U
1U
3U
Dimensions – Standard (W, D, H)
17.13 x 17.64 x 1.63 in.
17.1 x 23.5 x 1.68 in.
17.4 x 21.77 x 1.73 in.
17.08 x 27.74 x 1.68 in.
17.08 x 28.17 x 3.42 in.
Dimensions - Metric (W, D, H)
435 x 448 x 44 mm
435 x 448 x 44 mm
434 x 595.6 x 42.8 mm
434 x 704.7 x 42.8 mm
434 x 715.5 x 86.8 mm
Weight
7.7kg (16.9 lbs.)
7.7kg (16.9 lbs.)
13.6kg (29.9lbs.)
21.1kg (46.5lbs.)
28.6kg (63.1lbs.)
Power
Dual, Hot-Swappable PSU
No
No
Yes
Yes
Yes
Dual, Hot-Swappable DC PSU
No
No
No
Optional
Optional
Power Input
AC 100 ~ 240V@ 50 ~ 60Hz
Power Supply Spec (max)
250W
250W
350W
495W
750W
Environmental Conditions
Operating Environment
32o to 104o F / 0o to 40o C,
5~90% Humidity (non-condensing)
50 o to 95 o F / 10o to 35o C, 10~80% Humidity
Storage Environment
-40o to 158o F / -40o to 70o C,
5~95% Humidity (non-condensing)
-40 o to 149 o F / -40o to 65o C, 5~95% Humidity
Certifications
Safety/Emissions/Environment
UL / CE, FCC Class A / RoHS
1 Manages up to five thousand 1400 or 1500 security gateway when divided into multiple domains using MDM or using SmartProvisioning
2 SmartEvent configuration
3 In Multi-Domain configuration
4 DB9 to RJ-45 adapter included
Pricing Notes:
Pricing and product availability subject to change without notice.
Smart-1 205 includes Security Management software for managing up to 5 Check Point security gateways.
Smart-1 license cannot be used on any system other than the dedicated Smart-1 appliance.
Appliance includes hardware warranty for 1 year.
Compliance and SmartEvent blades one year are included. To extend the license please refer Annual Software Blades extension SKUs.
For explanation regarding the management licensing model for Check Point Virtual Systems, please refer to https://sc1.checkpoint.com/uc/pdf/pricelist/VS_management_lincesing.pdf.
Smart-1 205 - can manage up to 500 Endpoint Seats.
Check Point Products
Security Service Extension
SmartEvent, SmartReporter and Compliance for 10 gateways (Smart-1 & open server) 1 year
#CPSB-EVS-COMP-10-1Y
Our Price: $9,890.00
SmartEvent, SmartReporter and Compliance for 10 gateways (Smart-1 & open server) 2 years
SmartEvent, SmartReporter and Compliance for 10 gateways (Smart-1 & open server) 3 years
Compliance blade managing up to 10 gateways, for 1 year
#CPSB-COMP-10-1Y
Our Price: $7,310.00
Compliance blade managing up to 10 gateways, for 2 years
#CPSB-COMP-10-2Y
Our Price: $14,610.00
Compliance blade managing up to 10 gateways, for 3 years
SmartEvent and SmartReporter for 10 gateways (Smart-1 & open server) 1 year
#CPSB-EVS-10-1Y
Our Price: $3,710.00
SmartEvent and SmartReporter for 10 gateways (Smart-1 & open server) 2 year
#CPSB-EVS-10-2Y
Our Price: $7,410.00
SmartEvent and SmartReporter for 10 gateways (Smart-1 & open server) 3 year
#CPSB-EVS-10-3Y
Our Price: $11,120.00